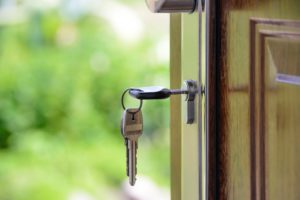 The process of buying a home can be very daunting but if you surround yourself with the right professionals, they can make the process much less stressful and even fun. I explain the process in three separate phases:
Phase 1 is the pre-offer stage. This is where you decide on exactly what you want in a new home – style, neighborhood, number of bedrooms and bathrooms, financial parameters, etc. You should also choose a lender, get pre-approved and decide on a real estate agent. Finding a lender and a real estate agent who are attentive, knowledgeable and do what they say they are going to do, when they say they are going to do it, can alleviate a lot of the worry that comes with such a large purchase. Once you talk with a lender and choose a real estate agent, you will view homes, find the perfect home and make an offer. I send all my buyers contact information for lenders or have one or several reach out to them, whichever they prefer. This way you can choose whose personality is a good fit for you and see who will offer you the best terms.
Phase 2 is the offer and contract stage. Here you will make an offer and the seller accepts the offer. When this happens you are under contract and you enter a due diligence period. Due diligence is the time frame in which we arrange for home inspections such as radon, septic and sewer, wood boring insects, etc. This gives you, the buyer, a chance to make sure that you are making an investment in a good, sound property. You will also work with your bank to finalize the loan, secure insurance and arrange for a closing attorney. Again, I provide contacts or I can schedule all this for you.
Phase 3 is settlement and closing. This is where we and the seller meet with the closing attorney and lender to sign all the paperwork. Prior to this meeting you will receive a settlement statement which outlines how much you will pay for the home and what is due at settlement. Your agent should walk you through this statement so that you know exactly how much you are spending and how much money you need to bring to the settlement meeting. You will also have a chance for a final walk-through of the home to insure that it is in the same condition it was in when you found it and made an offer to purchase.
Your chosen lender will issue a pre-approval letter that will be sent to the seller of the home you decide to buy along with your offer. Once you find a real estate agent, you must formalize your relationship with them by signing a Buyer Agency Agreement. These two items must be completed before you make an offer on a home. I recommend that you do this before or immediately after you look at homes. Homes in our market are selling very quickly. When you find what you want, you need to be prepared to make an offer immediately. The more paperwork you have done prior to that point, the better.
The paperwork can seem overwhelming to some folks. I am happy to walk clients through the most important parts of them so that they fully understand and are comfortable with the documents they sign.
Buying a home is likely the largest purchase you will make in your life. It is a momentous decision. You deserve real estate professionals who treat that decision with the respect and care it deserves. If there is anything I can do to aid you as you begin your journey to home ownership, please do not hesitate to call text or email me.