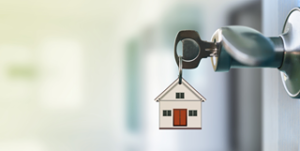 The first time you buy a home can be one of the most exciting, fun, stressful and confusing times of your life. So can the second or third or even fourth time.  It's always fun to imagine yourself in a new place.  A good real estate agent ensures that there is more excitement and fun in the process and less stress and confusion.  There are plenty of steps to take , preparations to be made, and people to contact in order to obtain a new home. The following is a three-phase outline of the home buying process that I hope will clarify some questions that you may have, and make sense of all the legalese surrounding the process of purchasing a new home. 
Phase 1 is the pre-offer stage.  This is where you decide on exactly what you want in a new home – style, neighborhood, number of bedrooms and bathrooms, financial parameters, etc.  You should also choose a lender, get pre-approved and decide on a real estate agent.  Once you do this, you will view homes, find the perfect home and make an offer.
Phase 2 is the offer and contract stage.  Here you will make an offer and the seller counters, rejects or accepts the offer.  When the seller accepts your offer or you accept his/her counter offer, you are under contract.  In North Carolina, most contracts include  a negotiated due diligence period.  Due diligence is the time frame in which arrangements are made for home inspections such as radon, septic and sewer, wood boring insects, etc.  You should also survey the property you intend to buy during the due diligence period.  This gives you, the buyer, a chance to make sure that you are making an investment in a good, sound property.  During this time you will also work with your bank to finalize the loan. Homeowners' insurance will be secured from an insurance provider  and arrangements are made for a closing attorney during the due diligence period  You will also deliver a negotiated earnest money amount to a predetermined escrow account.  This can be either the closing attorney's account or the selling agency's account.  Earnest money is an amount sufficient enough to prove to the seller that you are serious about buying his/her home.
Phase 3 is settlement and closing.  This is where you, the seller, and your respective real estate agents meet with the closing attorney and lender to sign all the paperwork.  Prior to this meeting you will receive a closing disclosure statement which outlines how much you will pay for the home and what is due at settlement.  Your real estate agent should thoroughly check the disclosure to make sure the math is correct.  The agent should then walk you through this statement so that you know exactly how much you are spending and how much money you need to bring to the settlement meeting.  You will also have a chance for a final walk-through of the home, prior to the settlement meeting, to ensure that it is in the same condition it was in when you found it and made an offer to purchase.
It sounds like a lot, but the right real estate agent can help make the process relatively stress-free and even fun. Look for future blog posts that will delve into each phase of the purchase process in more detail.  And remember, if you have a question, always feel free to ask me. Answering questions and helping you understand every piece of the process is my job!