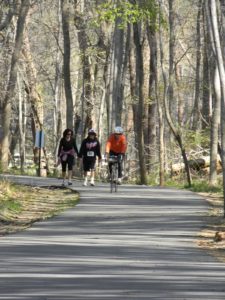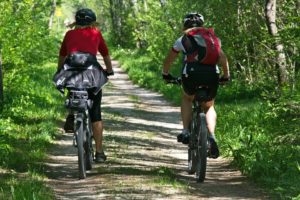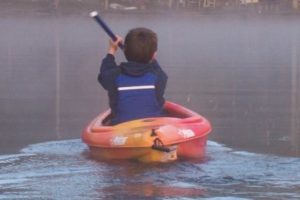 Whether your idea of a great afternoon is walking, biking or paddling, Guilford County Parks give our residents a plethora of choices to get outside and enjoy nature in the city. The county operates six traditional parks that include facilities for hiking, biking, camping, canoeing, picnicking, fishing and much more. There are also 10 passive parks that are basically nature preserves. These parks offer limited activities such as low impact hiking so that the natural resources of those sites remain protected.
The six main parks are Hagan-Stone, near Pleasant Garden, Bur-Mil Park in the northwest area of the county, Gibson Park in High Point, Northeast Park, in Gibsonville and Southwest Park, on Randleman Lake and County Farm Park. All of these parks offer hiking trails with Hagan-Stone park featuring over 9 miles of unpaved trails for both hiking and biking. Bur-Mil Park is adjacent to beautiful Lake Brandt and includes a connection to the Atlantic and Yadkin Greenway. For those just starting their walking and hiking regimens, Gibson Park is a great place to start, with nine trails, all under a mile each. Gibson is also home to the Flyback Connector which connects the park to the city-county Bicentennial Greenway. Guilford's Northeast Park has the most to offer in terms of variety of choices for outdoor fun. This park has hiking, biking, paddling and horse trails. The Southwest Park does not have any biking trails but has over 3 miles of hiking trails and a dog park for our four-legged family members to roam off-leash. There is also a boat ramp for fishermen on Randleman Lake. The dog park is and 2.5 acre area with separate sections for big and small dogs.
For more information on all of these wonderful resources check out this link: Guilford County Parks. With these wonderful areas practically in your back yard, there's no reason to not get outside and enjoy a little sunshine and exercise.