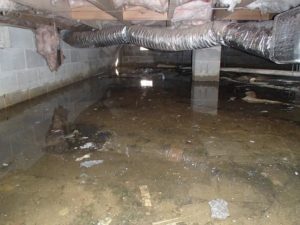 2020 has been a very wet and damp year in the Piedmont area of North Carolina. The average annual rainfall for NC east of the mountains is between 40-55 inches. (NCSU.edu.com)  The Piedmont Triad International reported that their recorded rainfall so far for this year is already 114.2 inches. Tropical storms, depressions, and several hurricanes have all contributed to a very saturated and soggy situation.
In this environment North Carolina home owners are faced with the often difficult challenge of keeping tabs on the condition of their crawl spaces. It can be very easy to neglect or ignore these areas because they are not as easily visible or accessible as other parts of routine home maintenance. They can sometimes fall under the old saying, "out of sight and out of mind". However, neglecting a damp or wet crawl space can sometimes lead to serious health issues and to detrimental problems regarding the overall quality of the home.
Excessive moisture in a crawlspace can lead to common mold, dust mites, black mold, and rot and decay,(such as rotted floor joists). Moisture can also aggravate health issues such as allergies and asthma. Around 40% of the breathable air in a home comes up through the crawl space.  Water removal can cost between $1200-$1500 dollars and mold removal can average 15-31 dollars per square foot.  Excessive mold can cost $3000-$6000. https://www.basementguides.com/
The website https://basementissues.com/ says that crawl space dampness is caused by a variety of factors. Poor grading of the yard, gutters not operating properly, water leaks from pipes or sewage drainage, backed up drains, subterranean water, and storm water overflowing drainage systems can all lead to very serious moisture problems.  The website recommends that you check gutters and drainage.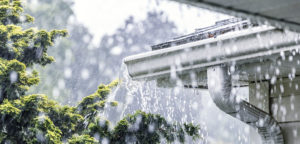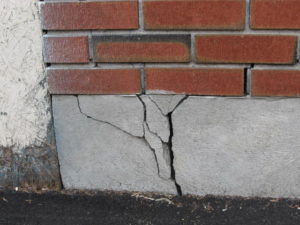 You should inspect foundations for cracks that could signal seepage.  Look for gaps and openings that could be sealed. A good indication of dampness is insulation that has fallen down or is sagging. They also suggest sealing all vents and loose doors.  One of the most efficient ways to seal and protect the area under a house involves crawl space encapsulation. This includes covering the crawl space walls and floors with a sheet of thick plastic that acts as a moisture barrier.  The goal is to keep out as much humidity and moisture as possible. An added benefit is that every area of leakage that is sealed will contribute to the overall energy efficiency of the home.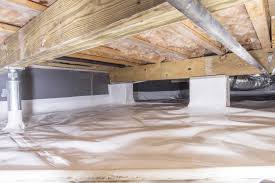 Now that we know the value of healthy crawl spaces, we need to know what the experts say about the recommended frequency of crawl space inspection.  Most of the sites I've researched offer the same advice on the matter which is: "regularly".  What does this mean? I think in the end it has to be a personal choice based on factors such as geography, climate, and in our case, weather patterns.  At minimum, your crawl space should be checked once a year.
If you can inspect your home yourself, great. If not, some inspection services will do just a crawl space inspection. You might even bribe one of your kids with pizza for dinner if they will just go exploring under the house with a cell phone camera. However it is accomplished, knowing the condition of your crawl space might just save you time and money, while you get the benefit of your home growing in value each and every year.